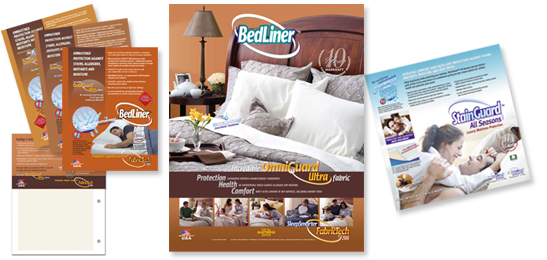 FabricTech Sleepy's Showroom Campaign
Campaign: Sleepy's retail mattress giant sells FabricTech mattress and pillow protectors with nearly every mattress. Showroom floor materials helped presell the our client's line. Poster and card with product features and fabric sample, counter card, wrap-around banner for pillows, sales reference sheets were used.
Results: Sales rose by 18% in 6 months, as did customer satisfaction and sales efficiency.