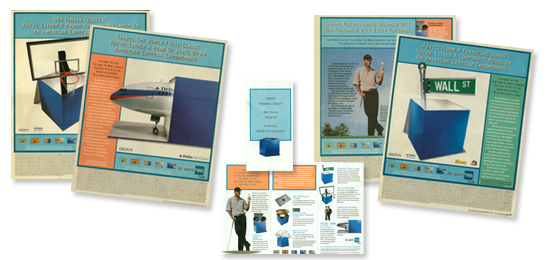 American Express "Blue Box" Sweepstakes
Campaign: Three-month promotion offered entry into sweepstakes with every card use. Prizes included: private golf lesson with Tiger Woods; Disney vacation for 12 with first class everything and private access to Magic Kingdom for 3 hours; one million Membership Rewards points. Marketing consisted of national/local business and consumer print, radio, statement inserts, press releases.
Results: A 23% increase in card usage of over the three-month period.